About us
Having had Cocker Spaniels as a child, Rose decided to get a spaniel addition to fit in with her three young children. Thus our love affair with the English Springer Spaniel commenced. Our first ESS was from Stephanie Rickard, Wongan Copperwine known as Heather.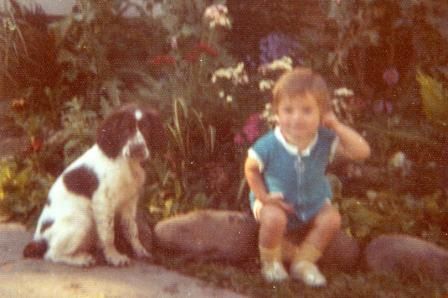 When Steph suggested we give showing a try, we did, and the spatterings of success we had with Heather got us hooked. Our ESS family quickly grew, Heather gained her title, and then with the help of our good friends Lil Tulloch (Cranloch) and Chris Clarke (Bengriffen) we had several new additions (once we talked Dad around). Some of the earlier Dogs were Ch. Skili Scottish Ranger, Ch. Cranloch Dougal, Ch. Bengriffen Gaiety Girl. Our first Litter of ESS puppies produced three outstanding babies. Ch. Sevilara Araminta (Mindy) was rarely beaten in her class, and won many speciality show awards. At the ESS Club of NSW Championship show 1984 (a then breed record) Mindy took out Best in Show under breed specialist Ms. Kate Muirhead U.K. (Shipden). Her brother Ch. Sevilara Azarius (Mate) took out Reserve Dog Challenge at this show. Ch. Sevilara Azarine (Carli) loved and owned by Michael Flower was also a speciality winner at the ESS Championship show of Victoria 1984 taking out Runner up in Show. Mindy won Runner up in Show at the 1985 Victorian Championship Show under U.K. Specialist Mr. W. Dixon (Carwinley). Mate, Mindy and Carli between them won many Best in Show awards and were with the addition of Ch. Cranloch Regal Lad (A multi Best in Show Winner himself) (BJ) our pride and joy.
Our love of Staffords commenced in 1991 when Steve (Rose's son) moved back home to save a deposit for a house, with his dog Hooch (Minerstaff Mr. Megabucks). The family was well amused at Steve having a dog as they were not one of his favourite pastimes growing up, and he moved back in with 12 Springers at the time too boot!.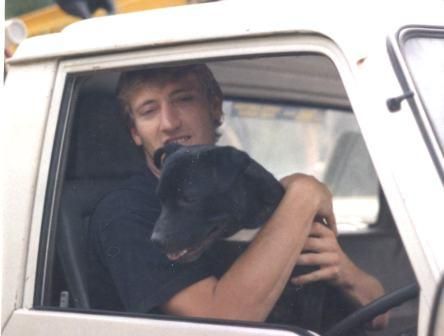 When Steve and Hooch moved out again, everyone had fallen for the adorable Hooch, and the mission started to get one Stafford, then two, then three and so on. Rose and Sharon went to many a show and watched the Staffords, which varied in type and movement, proving to be very confusing as to what they should look and move like. Then one dog caught our eye, that had many attributes the Stafford Standard called for in our opinion he stood out. This was Grand Champion Boldhart Booker Bates. It was decided that we wanted a Stafford from these lines, and lead us to Nancy Sims who had a Boldhart bitch 'Amber Sands' who was about to have a litter. Nancy said we could have the pick of the bitches but true to Murphy's law Amber had more dogs and thus Mum's Jack Ch. Nanjak I'ma Charmer arrived on the scene. Then Annette was looking for a home for Bookers sister Fran (Ch. Boldhart Frivolus Fran) and you guessed it she came to live with Rose and Bruce.
We have owned and bred many beautiful staffords, and will continue to always have a stafford in our lives. Our dogs do well in the showring and are consistently awarded. They are also a treasure to live with, and true to the Staffords form - totally reliable.
We hope you enjoy our site and our beautiful dogs.